The Henley Masters Regatta Shop is here again for 2023! Click on the image below to enter our shop and to place your preorder for T-shirts and hoodies for collection in the registration tent during Henley Masters Regatta 2023. Preorders ONLY, so get your order in now!! The shop will close at 5:00 AM BST on Monday 12 June 2023.
The items have the Henley Masters Regatta logo on the front and the list of all clubs competing in 2023 on the back and come in many colours!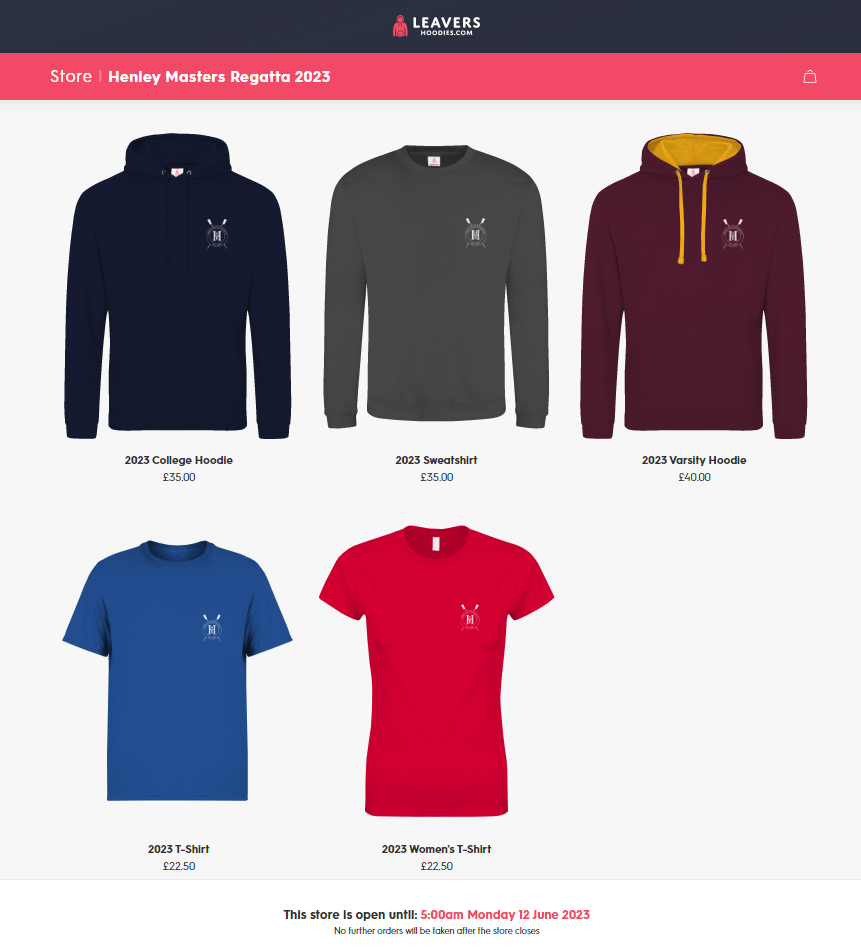 The shop is open until 5:00 AM BST on 12 June 2022. It is not possible to place orders after 5:00 AM BST on 12 June 2022 and the items will not be for sale during the regatta. Preorders ONLY!!
Get your orders in now!